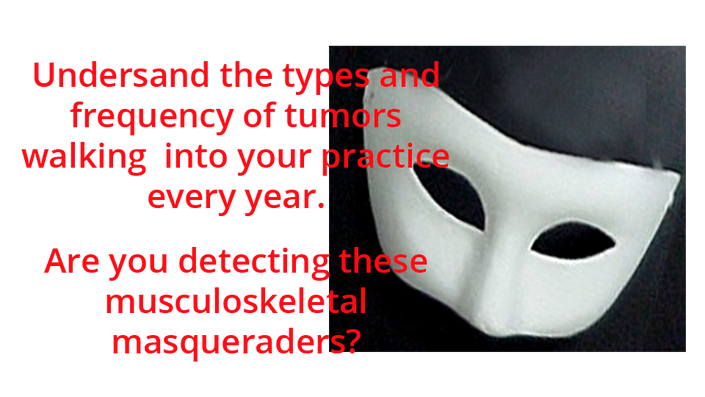 Masqueraders - Video & Audiobook
Be up to date on the 10 most common tumors, childhood tumors and learn the clinical cluster of 4 signs, 100% sensitive for the presence of a tumor
Would you expect a client to come in and say?
'I have a tumor, please treat my pain!'
Unlikely. No they are more likely so to say,
'My knee has been sore the past couple of months. I may have knocked it while shifting home or playing soccer, not sure but the swelling just isn't settling'
How and at what point in the clinical progression do you determine the swollen knee is actually a chondroblastoma?
This video presentation provides;
Background information on the 10 most commonly diagnosed cancers and the 10 most fatal cancers. Given some assumptions, I will show you how to calculate on average, how many tumors will be coming through your clinic's doors every year presenting primarily as musculoskeletal complaints.
A case study is then presented detailing the difficulties of determining the presence of an underlying tumor, especially when there has been a history of direct trauma.
The third section of the video focuses on younger clients and tumors. Difficult to pick tumors in adults, children can be that much more clinically challenging. This section looks specifically at 2 types of benign and 2 types of malignant tumors.
The final section synthesizes all the information, into a process of developing a healthy index of suspicion, guided by signs and symptoms. This section also details a clinical cluster of 4 signs that is 100% sensitive for the presence of a tumor.

As a bonus you also will receive a downloadable audiobook of the presentation to listen while cruising home or walking the dog.
Course Presenter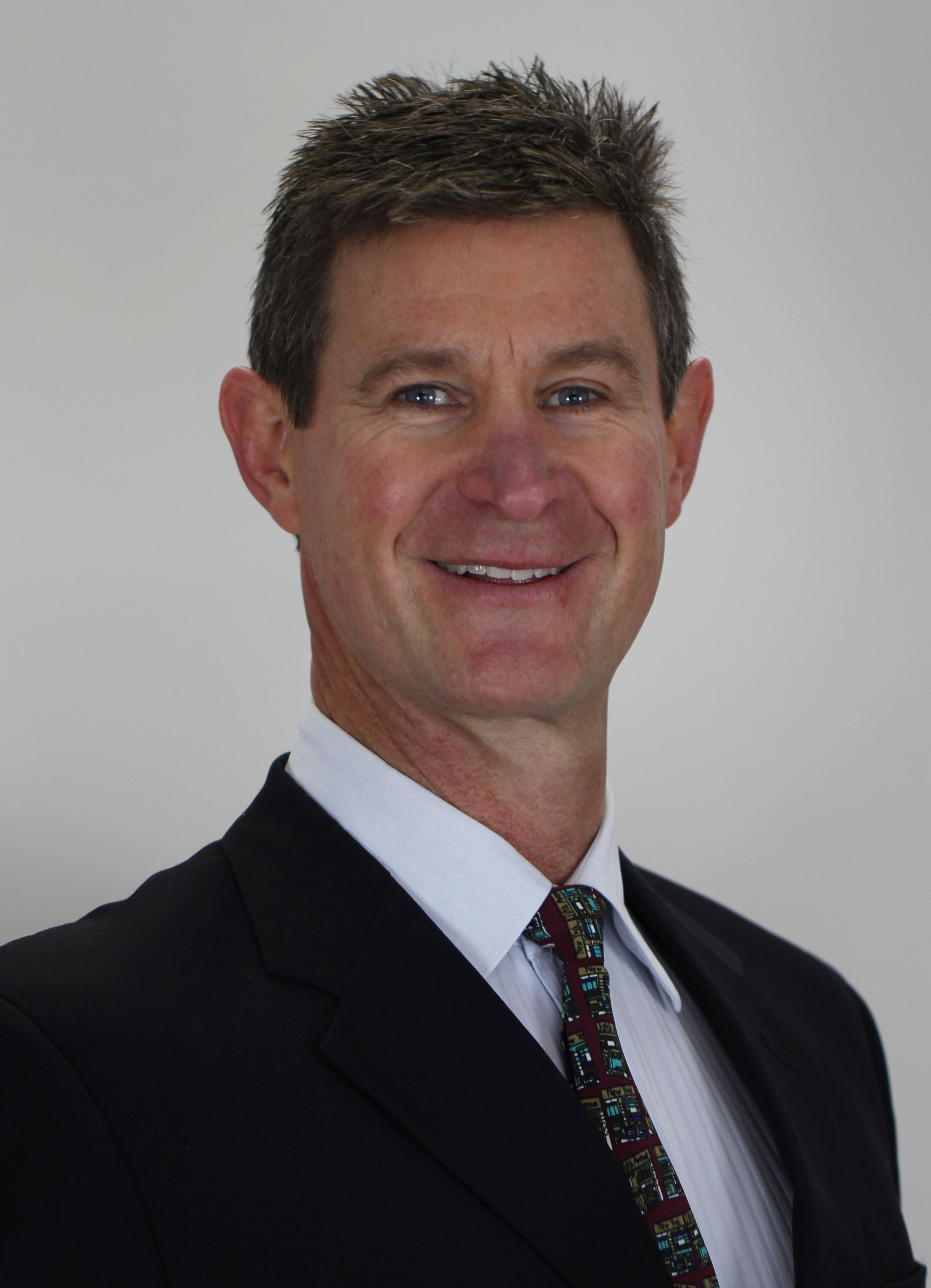 Doug has been a clinician since 1987 and worked in a wide variety of private and hospital based environments, both in Australia and overseas. During this time he has been fortunate to work with many very experienced practitioners, absorbing the good and bad aspects, before setting up a private practice with his partner. He has been in private practice since 1989.
Along the way, he recognised the critical link between ongoing professional development and professional enjoyment. He completed a post graduate diploma in musculoskeletal physiotherapy, post graduate diploma in clinical acupuncture and specialisation in musculoskeletal physiotherapy. Doug recently completed his PhD at Curtin University.
To simultaneously assist others develop a career in education and facilitative access to professional development, Doug created AAP Education, which provides high quality PD to aspiring health professionals, that want to make a difference to their clients and ensure their professionally longevity.
Frequently Asked Questions
How long do I have access to this resource?
This resource is available for online viewing for 3 months after purchase. We believe in action. If you are serious about your professional development, you will absorb and apply this information quickly.
What if I am unhappy with the resource?
YOU RISK NOTHING! We offer a 30 money back guarantee on all our resources. Purchase an AAP Education course or resource and if you are not absolutely convinced that it will improve how you treat your clients, we will provide you with a complete refund. Why? Because we are sure the resources, course content quality and clinical insights you receive, guarantee you exceptional value for your money. P.S. Since 1995, no one has asked for a refund from us. Ever.