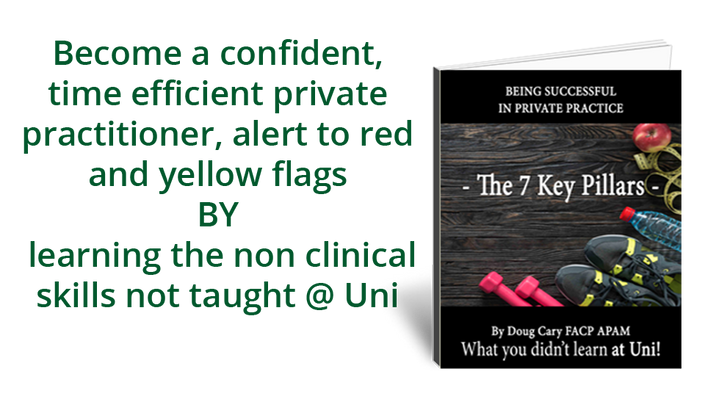 7 Key Pillars in Private Practice
Learn key skills that you didn't learn @ Uni
University undergraduate courses for health professionals have their clinical practice component steeped in a hospital tradition. Fair enough, that was where most graduates headed to after completion of their degree. Well, they did 20+ years ago. Not so in recent time. A much larger number of graduates are heading directly into private practice and the expectations and skill sets required are significantly different. What happens? Stress, overwhelm, confusion, dissatisfaction.
Here are some quotes from recent graduates about areas they struggle with:
"I'm finding it hard to be able to manage a crazy/busy caseload of on average 45 hours a week, and be able to also balance life outside of my working hours. I find I have no time for anything - friends, family, exercise, social etc.. and this really makes me unhappy and anxious at times."
"Marketing. This was something we never learnt at uni."
"Self doubt! I know I know a lot of stuff, but pulling it out of the brain at the right time, with confidence, and making it all make sense for a patient on the spot is a huge challenge - especially when, as a student, we always had time to step out of the room, process, chat and discuss things with a supervisor, and then re-enter the room."
With a subtitle, 'What you didn't learn at Uni', this 43 page eBook addresses areas that I would have appreciated knowing when I was in my first 10 years of clinical practice. This eBook is ideal for recent graduates and practitioners. Mind you, it is never too late to improve your clinical and non-clinical skills! The 7 Key Pillars discussed are;
Pillar 1. Effective Questioning
Pillar 2. Confirm Client Expectations
Pillar 3. Deliver on Functional Outcomes
Pillar 4. Consider Red Flags
Pillar 5. Clinical Follow-up
Pillar 6. Understand & Measure Yellow Flags
Pillar 7. Memorable Home Programs
Bonus Section
We are told that we live in the "Information Age", but I think that we have well and truly roared through that age. Basically, every test, procedure or disease - our vast body of knowledge, can be found on the Internet. All the information is out there in a variety of forms. In much the same way, each client is an Internet - they are the body (quite literally) of information all about themselves. I believe we are now in the "Synthesis Age." As clinicians, we need to type in the correct search parameters (a.k.a. ask the correct questions) in a logical sequence. In this way adding or subtracting to our developing clinical hypothesis - I call this process the 'Solution Funnel' and discuss this unique concept in Pillar 1.
We need to be 'manual-sleuths' before we can be 'manual-therapists'!
Course Presenter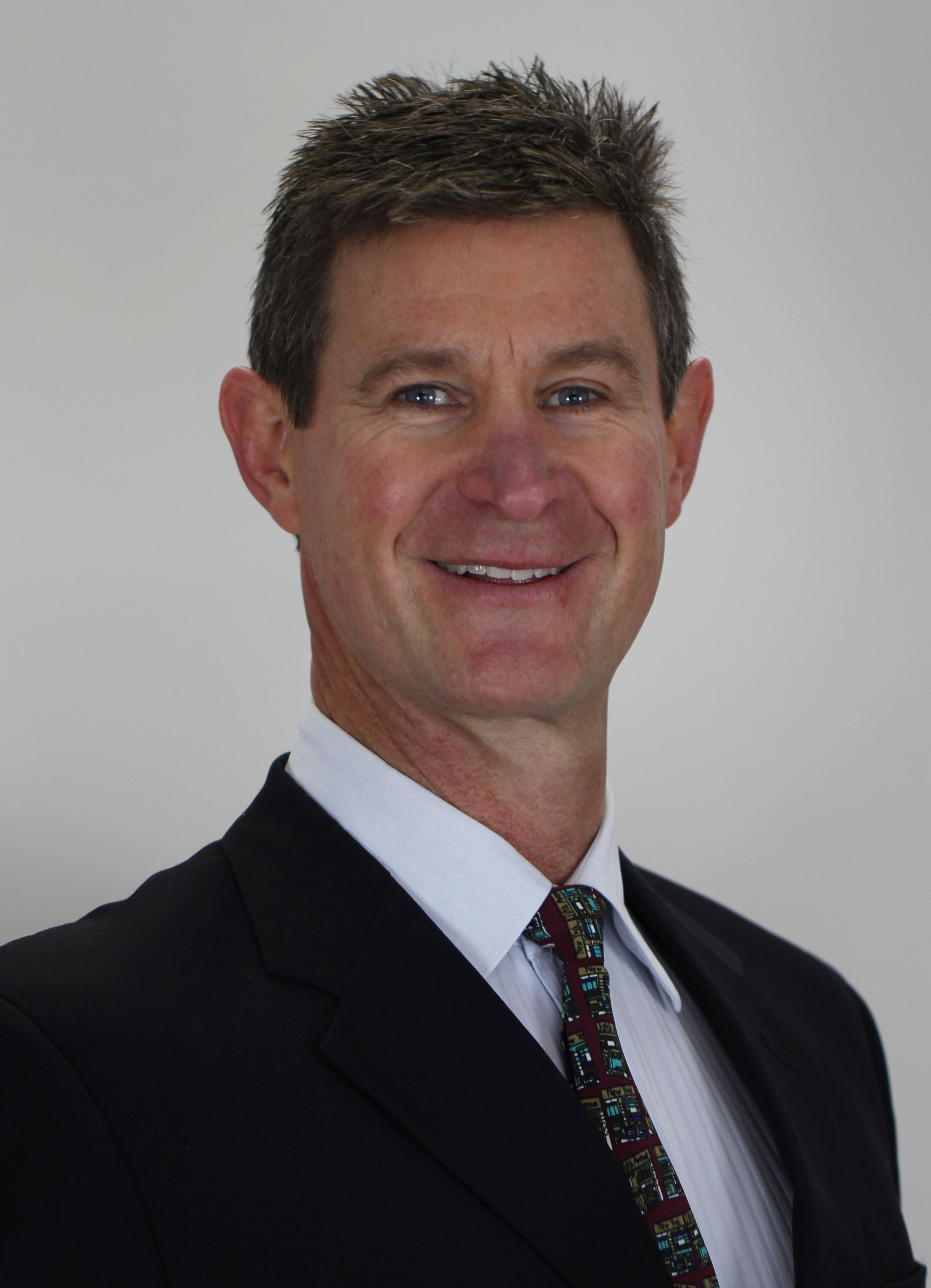 Doug has been a clinician since 1987 and worked in a wide variety of private and hospital-based environments, both in Australia and overseas. During this time he has been fortunate to work with many very experienced practitioners, absorbing the good and bad aspects, before setting up a private practice with his partner. He has been in private practice since 1989.
Along the way, he recognised the critical link between ongoing professional development and professional enjoyment. He completed a postgraduate diploma in musculoskeletal physiotherapy, a postgraduate diploma in clinical acupuncture, and specialisation in musculoskeletal physiotherapy. Doug recently completed his Ph.D. at Curtin University.
To simultaneously assist others to develop a career in education and facilitative access to professional development, Doug created AAP Education, which provides high-quality PD to aspiring health professionals, that want to make a difference to their clients and ensure their professional longevity.
Course Curriculum
Welcome
Available in days
days after you enroll
Thank You
Available in days
days after you enroll
Frequently Asked Questions
How long do I have access to this resource?
This resource is available for online viewing for 3 months after purchase. We believe in action. If you are serious about your professional development, you will absorb and apply this information quickly
What if I am unhappy with the resource?
YOU RISK NOTHING! We offer a 30 money back guarantee on all our resources. Purchase an AAP Education course or resource and if you are not absolutely convinced that it will improve how you treat your clients, we will provide you with a complete refund. Why? Because we are sure the resources, course content quality and clinical insights you receive, guarantee you exceptional value for your money. P.S. Since 1995, no one has asked for a refund from us. Ever.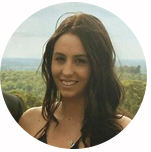 "I just read 7 Pillars, and I think this is fantastic and extremely relevant for my current situation. The information you have presented has eased a lot of my anxieties by simplifying some of the hurdles I have already encountered in my 3 short months of working as a new grad, and has given me very helpful tools to take on board. For me personally, the pillars two and three about confirming expectations and functional outcomes were the most helpful. In particular, the way you have explained the importance of the way intervention should be communicated (in a language that resonates with the patient and their functional goals) is excellent. The way you have explained things has made me realize that good communication with patients is vital in order to help maximize their compliance and motivation with achieving their personal goals. Just like you have mentioned with a few good examples, we need to communicate in a way which speaks our patient's language, which resonates with their goals so they feel validated and they are much more likely to buy in. Great advice!" Leah Noonan (Physiotherapist)